System update:
Just thought I'd add some info about what upgrades I've done over the past few months to this thread so that it's all in the same place.
I first started with upgrading my door speakers. I had
JL Audio TR570-CXi
in all four dours. I upgraded the front speakers to
Hybrid Audio Technologies Clarus C61-2
components and put the tweeters in the A-pillar trim panels.
Product pic from Hybrid Audio Technologies' website: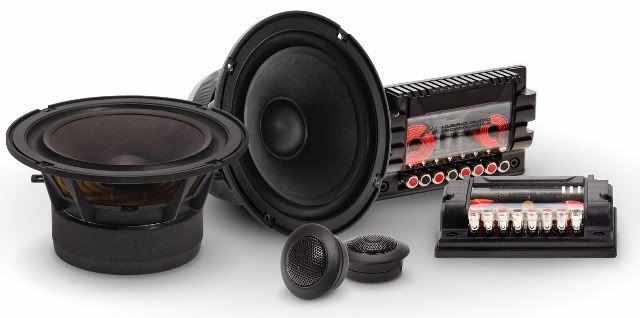 In the car: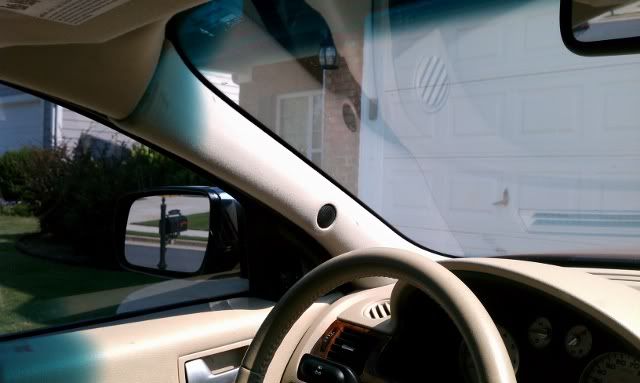 If you've never heard of Hybrid Audio Technologies speakers then you definitely should look them up.
After that, I found an incredible deal on a
Pioneer AVIC-Z130BT
but after doing some research I decided to sell that and get a
Pioneer DEX-P99RS
since I was more interested in the sound quality versus the A/V and navigation capabilities of the Z130.
The P99RS is absolutely incredible. Just read up about it and you'll know why I love it so much. I won't go into detail here but it's worth every penny if you spend a lot of time in your car listening to high resolution audio files. I'm not sure it would be worth it for just an average MP3 collection that was ripped mostly at 128kpbs but it will definitely sound better than any other unit playing those same files. The unit shines with CD quality (or better) audio files. Just incredible.
The only thing I don't like right now about the install of the P99RS is the install kit. When I have some time I will attempt to create a solid face made out of thin plexiglass with a black background so that it matches (as closely as possible) the faceplate of the P99RS.
Finally, just recently I was hooked up with a deal I couldn't pass up on two new amps to replace my
Infinity Reference 5350a
. The Infinity is a 5-channel amp that puts out 50 watts on 4 channels and 300 watts on one channel. It worked well for my first setup and worked well for the new components but these new amps double the wattage in all areas.
The new amps are
Alpine PDX-F4
and
Alpine PDX-M6
. The F4 is a 4-channel amp and the M6 is a mono amp. I got them installed this weekend and am enjoying the cleaner extra wattage. It'll take some tinkering with to get the gains just right for the mix that I prefer but that's just part of the fun.
Before:
After: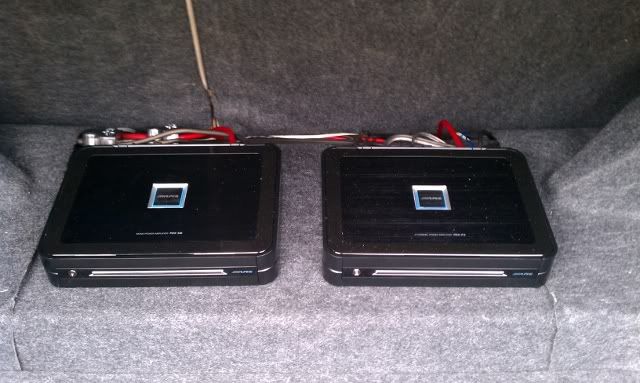 In order to install the two amps I had to use two
Rockford Fosgate RFD4
4 AWG distiribution blocks. I had a 4 AWG amp install kit already so adding the two distro blocks with 8 AWG out to both amps was very easy. I thought about continuing the 4 AWG to the amps but I didn't have any extra 4 AWG wire and 8 AWG works just fine.
Anyhow, that's it so far. Feedback and questions are welcomed. I'm not a "show off" person. I just enjoy this stuff a lot and enjoy sharing it with other people that enjoy it too. And it's a nice reference for the different phases of the overall project. Which, is usually never really done so I'll probably keep coming back and posting more as it happens. I really don't see much happening from here in this car but you never know. This hobby is usually an itch that never really goes away no matter how much you scratch it.